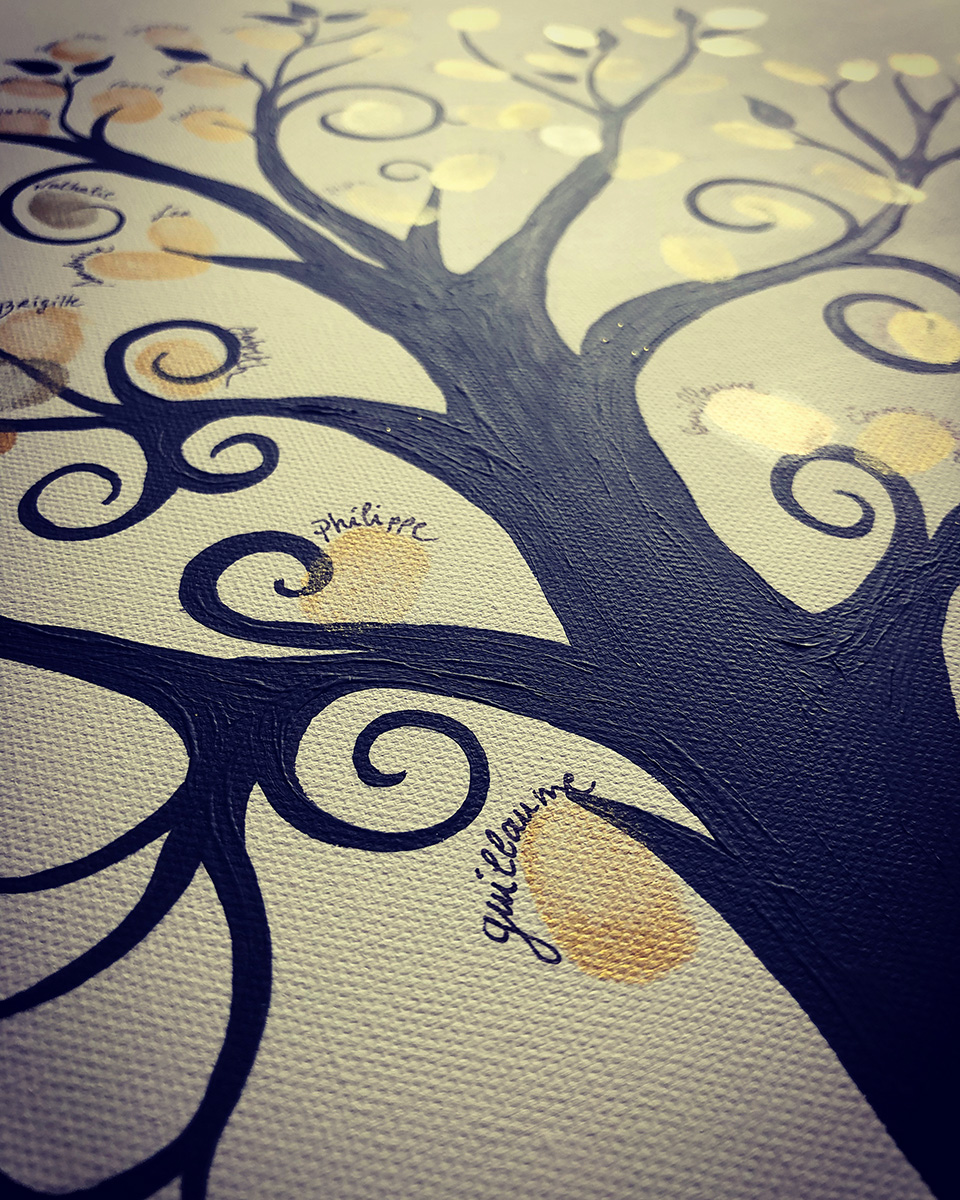 L'Arbre à Empreintes® : an original

concept
L'Arbre à Empreintes® is above all an original, stylish concept aimed at both individuals and professionals and suitable for marking a whole range of memorable events.
Fingerprint trees create a special sharing focus at your event (like a wedding, christening, birthday, seminar, work party, etc.). This inventive form of entertainment is the joint creation of a unique work of art: a tree of life. An original alternative to a guestbook that is guaranteed to delight your guests.
1st step: before your event, I paint a tree or another subject on canvas, totally personalised to reflect your wishes and taste.
2nd step: on the day of your event, throughout the evening, guests are invited to take part in the picture, by placing their coloured fingerprint on the canvas and writing their name alongside.
Gradually, the tree grows a magnificent foliage, as your guests take turns to leave their mark.
The result is a beautiful souvenir of the presence of your families, friends and colleagues at your party.
A great deal more than a simple activity, l'Arbre à Empreintes® brings emotion, unity and meaning to your event.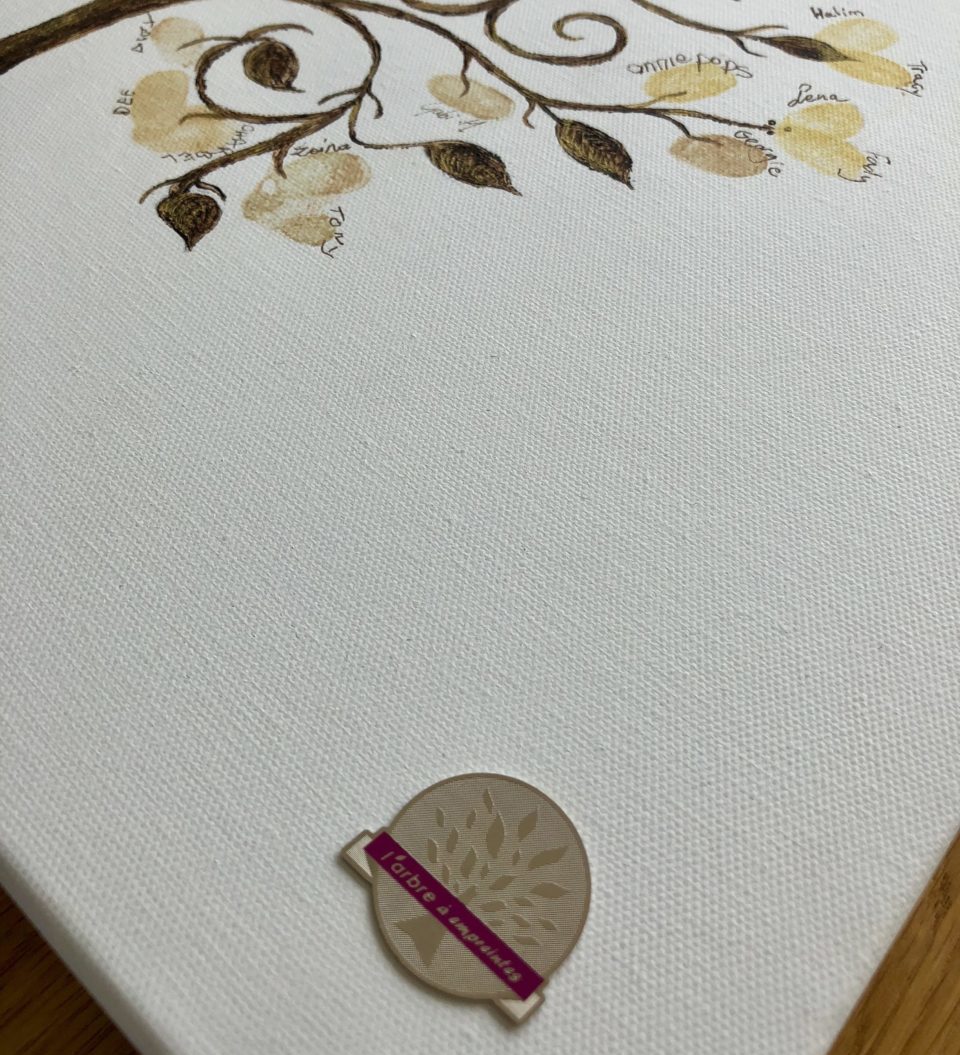 L'Arbre à Empreintes®: registered

trademark
L'Arbre à Empreintes® is also a brand and a guarantee of quality, and craftsmanship. The roots of l'Arbre à Empreintes® are planted in Biot, near Cannes.
Each tree is handcrafted in our workshop, with great attention to detail, on top-quality canvas, a long wayfrom mass-market production.
We create each new model to bring you pleasure, going through the details with you to ensure that your event is totally special.
Every canvas features the brand's metal label to guarantee its authenticity.
Testimonials

In July 2016, to mark 35 years of my private beach club at Cap d'Ail, I asked Lydia to create a fingerprint tree on canvas. I was immediately won over by this form of creative entertainment, which made me think of a tree of life, and asked her to lead the activity throughout the day…
What a success!
Everyone was delighted to take part and we all really enjoyed ourselves!
Lydia cheerfully accompanied and guided all of my guests.
The picture is superb!
I'm so pleased with it that I decided to hang it in my office at home, instead of leaving it at the beach club as originally intended.
Thank you Lydia!


L'arbre à empreintes is much more than regular entertainment during an evening. Its customisable artistic form means it can physically bring together two families on a beautiful canvas.

It created a lovely moment enjoyedby all of our guests,who knew they were leaving their mark on a decorative object that would live on after the big day.

The picture is now one of the features of our home and reminds us of the guests who took part in our special event.

Lydia, thank you for your smiling presence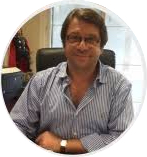 Lydia,

We tested out L'Abre à Empreintes to celebrate the 10th anniversary of my business.

It was a resounding success and so original! Today the picture hangs in the entrance to our office.

I was so impressed that I then asked you to produce one for my children's Bar Mitzvah. The result was all I could have hoped for. I should say that the pleasure doesn't just come from the final picture, it's also thanks to the warm, very professional way that you gather the fingerprints and names.

A huge thank you! I look forward to the next celebration!

Gilles PEREZ